Attention: Coaches, holistic practitioners, mental health counselors and therapists, and energy practitioners…
You Will Learn this Powerful Method That Promotes Rapid Mind-Body Healing and Eliminates Blocks To Success
EFT – Emotional Freedom Techniques –Level 1 & 2 Training
March 2-4   2018 – 3 Day Training
This training has been approved for

21 CEUS

for social workers, mental health counselors, marriage and family therapists
Learn simple yet powerful techniques to rapidly improve the functioning and well-being of your clients
Heal trauma and painful memories, anxiety, depression, pain and phobias with this en

ergy psychology modality

Clear negative thoughts and emotions that block success
Stop self destructive habits and patterns

Lots of demonstrations and

experiential practice
What is EFT?
EFT (Emotional Freedom Techniques) is an energy psychology technique based on the principles of Chinese acupuncture founded by Dr. Gary Craig; an engineer and performance coach. EFT helps to clear the blocks to healing from painful experiences, stress, physical pain etc. with remarkable speed and long lasting effects. It is basically an emotional version of acupuncture without needles.
Traditional Chinese medicine believes there are 12 meridians that move throughout the body that bring energy to all the organs in the body. In acupuncture; needles are used to unblock the energy and restore health. In EFT; instead of using needles, you stimulate certain energy/meridian points on your body by tapping on them with your fingertips while you tune into your particular issue. By restoring the balance of the energy system, we are also neutralizing and reducing negative emotions. It is a simple easy method to apply and you will often be surprised at the results you achieve. In all my years of practice, I have never seen or witnessed a technique that the client can achieve results on their own; whether it be for healing, growth or change.
CLICK BELOW TO REGISTER!
This workshop is presented by Ruth Stern, MA
AAMET EFT Certified Trainer
EFT – Cutting Edge Skills to Grow & Transform Your Practice with Techniques You Can Use Immediately!
A growing body of scientific research and literature (especially in the field of trauma), recognizes that disruptions of affect, thought and mood are driven by disturbances in the body's energetic system. EFT goes beyond talk therapy to create a truly effective therapeutic practice and create rapid healing results!
Facilitate healing and transformation
Heal core issues
How to create positive reframing to create behavioral change
Release negative energy patterns influenced by past events
Help clients achieve their personal and professional goals by releasing sabotage behaviors
Enhance Your Professional Practice
This workshop is an AAMET approved training course and a pre-requisite for certification as well.

All healing professions

can participate in the training and certification process
For Questions: Please Call Ruth Stern-

407-671-9555
Date
March 2-4  2018     3 Day Training
Time
9 AM – 4:30 PM – 8:30 Registration
Fee

$590 if postmarked by February 15th


$650 after February 15th

Location
Location: 1177 Louisianna Ave. Ste. 214
Winter Park, Fl.  32789


Yes, I want to register for this training!
What Other Attendees Are Saying…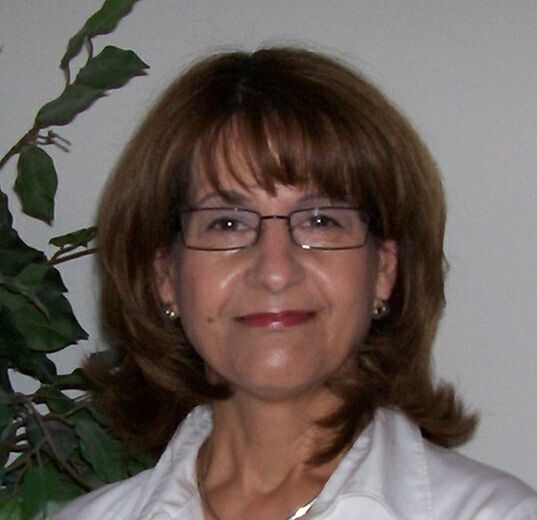 Since taking EFT training with Ruth, I have made personal transformations and watched clients overcome a variety of obstacles in a short time. I have seen clients overcome both emotional and physical pain in just a few sessions. I've been impressed with how quickly clients experience positive changes in their lives. Talk therapy alone would have taken months or even years.
One particular client, a victim of childhood sexual abuse from multiple family members…used tapping for a visit home where she most likely would see one of the perpretrators.. When she returned for a follow up appointment she said, "This tapping thing is amazing!" In addition to having no stress she expressed a level of empowerment she had not previously known. . I want to continue to hone my skills as a therapist and EFT is transforming my practice by seeing change occur before my eyes.
"Ruth has added greatly to my life's work by teaching me EFT professionally! I love your work…. you are so amazing at what you do….. EFT is the most amazing thing I have experienced and shared ….and I am so glad you were the one who gave me the tools to share it with the world!"
Janice Robinson
Owner, Orlando Reflexology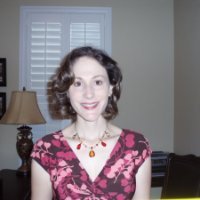 If you crave BIG wins with clients as I do, learn EFT! Simply put, EFT allows clients immediate relief without the need for time consuming client preparation. EFT delivers!
I love how natural EFT feels. It is amazing to see the difference already with the few clients I have seen since the training. With one of my clients….he stated EFT was like a "spam blocker" on his negativity.
With another client, We got to the heart of the matter in less than 20 minutes. That's crazy. Beautiful and crazy.
Beth Wombough, MS, LMHC, PA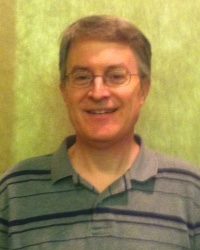 "After taking Ruth Stern's EFT Level 3 training I feel I am truly ready to take on my new practice. Ruth provided excellent learning materials and information that goes beyond what I expected. She also added in her own 30 years of experience as a therapist to help me understand the concepts as well as use them. I would recommend this training course for any EFT Practitioner who would like to take their practice to a higher and better level."
Don Donald Grothoff
EFT Practitioner
EFTTappingCharlotte.com
"…your workshop on EFT was amazing! It is the best class I have ever taken….only a day later and I'm using this with clients. All of the practice was very helpful…Wow!" – Sarene Wallick, Social Worker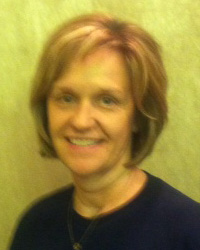 "Ruth is  sensitive and creative. Each training is a joy! I love how EFT enriches my practice and my personal growth. I had a returning client yesterday – I told her that I had this new technique…  she felt extreme tension, fear and overwhelm. We did the tapping and then she told me that she had lost 75 pounds (emotionally). When I had worked with her before, it was difficult to imagine that as possible. We did the resource tapping and then I alternated the current issues with "I accomplished something that I had once thought was impossible" and wording like that. The look of gratitude and relief in her eyes as she left the office…… Wow. Priceless.
Norma Jo Vaillette, LMHC MT-BC
Mental Health Therapist

"Ruth is extraordinarily intuitive, energetic, inspiring, positive and motivating…"
"Ruth is a wonderful person who passionately teaches EFT. I have a whole new arsenal to approach patients with chronic pain and illness. Thank You!" – Laura Rampul, D.O.
"The experience was simply elegant and very healing. You are definitely an intuitive healer." – Mental Health Therapist
"Of all the training sessions I have attended, I have found EFT to be more powerful and helpful to my clients: even those that are resistant to change" – Mental Health Therapist
Yes, I want to register for this training!
I look forward to seeing you at this dynamic training that will change your practice in a huge way.
Warmest Wishes,
Ruth Stern, MA
407-671-9555
407-671-9555
www.taptotransform.com