4 Steps To Blissful Sleep DVD Program


PLUS
12 MP3′s – Digital Downloads for your computer or phone or Mp3 player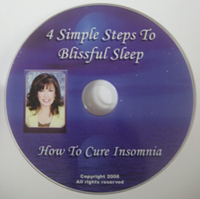 +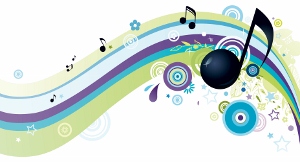 Click Below to get more information:
http://ruthstern.com/blissful-sleep-program/
How to Overcome Insomnia
If you struggle with going to or staying asleep, then this DVD program is for you! This is the exact process I used to cure my own insomnia!
What's Inside this DVD?
The 2 most important things you need to do daily to heal from insomnia – and it only takes minutes
A cutting edge technique to create emotional freedom, healing and wellness
Release from daily stress & anxiety
Release from anger & resentment
Relief from chronic worry
Relief from feelings of sadness
A special nighttime Insomnia "tapping" – this is your "sleep cocktail" that takes a few minutes and you're ready to sleep!
2 meditations for inner peace, rest and sleep
What Do the MP3′s Contain? Mp3′s are digital products that you can download to your computer, phone or mp3 player

You will receive video to demonstrate the EFT process
You will receive 12mp3′s to release all the major negative emotions
You will have the special tapping for sleep at night
You will have 2 breath meditation exercises for sleep
You will have some extra bonus tappings processes (not on the DVD program) for self forgiveness, raising your vibration and internal peace

$57 per DVD plus all mp3′s
(plus shipping & handling)
30 Day Money-Back Satisfaction Guarantee
If you are not completely satisfied, simply return the product within 30 days of your receipt of the product and you will receive a full refund (less shipping and handling).
Testimonials
---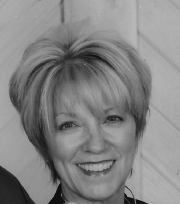 I am absolutely stunned how I have slept. I have tried everything. What a God send you are. Thanks so much.
Cathy L. Tigges, CTACC
---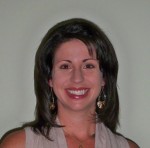 Ruth,
Your insomnia tapping has been so beneficial…after one session, I found my sleep was deeper and longer than usual. What a great result since I didn't think it would apply to me…..
Hillary S.
---

For the last 19 years, after being diagnosed with PTSD, I suffered, and I do mean suffered with Insomnia. I tried prescription medication, they eventually stopped working. Then I went to over the counter sleeping meds. They left me tired all morning, and feeling spacey…. Then…I began using Ruth Stern's Insomnia DVD. First 2 nights I slept for a few hours, woke up early, then Night #3….a MIRACLE. I slept 7 hours straight!! No wake up to use the ladies room, just pure wonderful sleep. I told myself that day…I am on to something! Again, Night 4….another 7 hours, Night 5….another 7 hours. It's now Night 9 and I'm sleeping like a baby! …. I am no longer an Insomnia sufferer. Bliss! Thank you, Ruth, Thank you!!
Marny Minarsch
---
Approximately a year ago I began experiencing difficulty in sleeping. When I did sleep, it seemed not to be restful. Several months ago I discovered Ruth Stern's DVD, "4 Simple Steps To Blissful Sleep DVD. I started using this method as taught by Ruth. The results have been wonderful and I now fall asleep at night, quickly and easily. If I wake up in the night I am able to promptly fall back to sleep.
Bruce J. Simpson
---
$57 per DVD plus all mp3′s
(plus shipping & handling)