The Success Mindset Breakthrough Audio Program

Are You Ready to Live Your Life Free of Fears and Doubts and Experience Freedom to Succeed?
You will learn…..
Learn 2 powerful processes – EFT and The Law of Attraction
*Shift your mindset to create great abundance and wealth




*

Breakthrough your blocks and limiting beliefs that sabotage your success
A Transformational Program ….
In this powerful audio program, The Success Mindset Breakthrough:
30 Days to Release the Fears, Blocks and Beliefs that Stop you from Making
a Great Income with your Business… And the Secret to attracting your success is in creating a ritual for about 10 minutes a day!!!
When you create a practice to attract positive emotions and energy to what it is you want…miracles can happen!
Dear Fellow Entrepeneur,
As a holistic practitioner myself, I know what it's like to build a business and get overwhelmed with all the details and emotional overwhelm that comes with this. Because of the struggle I had, I decided to find creative and easier ways to build and thrive in my business.
In my journey to create  my 6 figure income practice, I learned that the one thing that can really get in your way of sustainable success, is your negative mindset – your belief system.
Your mind can trap you or your mind can enlighten you- it's your choice what you download in your mind. Your choice is to learn how to delete files of negativity and create a new file folder of  new empowering beliefs that foster success and a prosperity mindset.
So…What does your file folder contain?
Many of us have files containing inadequacy, feelings of not enough, fear to sell, procrastinate, and many more………
I've designed this program to teach you how to download new files,including..
attract abundance, manifest prosperity, feel enough, deserving of unlimited prosperity, knowing your own worth, learning how to balance your life, releasing the fear of failure and much more.
Wishing you great abundant success and happiness…

Ruth Stern,MA
Transformational Coach, EFT Trainer
---
Rave Reviews!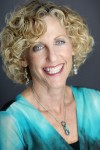 Ruth Stern's "Success Mindset Breakthrough Audio Program" was awesome and helped me so much!! I was procrastinating in calling on some big clients because I had that typical "cold calling" fear. I found myself stalling. I decided to try Ruth's program and it helped me alleviate my fears! Immediately after doing the program, I felt confident, made the calls and closed the deals!! It was incredible! I'm really amazed how fast EFT can work on a fear or doubt! I am so thankful for this new program and I will continue to use it when I get those insecure feelings.
Nancy Holman
---
You Will Learn How To:
*Overcome your fear of failure and success    *Stop procrastination     *Release perfectionism     *Overcome your fear of rejection to ask for your fees     *Release your fear of public speaking     *Feel bold and confident to be seen as a valued expert      *Release your financial blocks      *Clear your subconscious blocks for attracting money    *Become a magnetic manifestor of abundance and prosperity and much more....
Radically Re-Program Your Mindset for Success and Learn How to Receive in a Bigger Way than Ever Before! Learn How to Attract What You Desire and Achieve Your Dreams. Are You Ready to Begin an Incredible Journey of Unlimited Fulfillment and Abundance?



The entire audio CD program in downloadable MP3 format,
available immediately! This includes: Digital downloads for your computer/ phone or Mp3 player plus a 45 page EBook Booklet; Over 25 tapping audios and attraction visualizations to attract abundance and success!
Here's What you Will Receive with this Program:
20 Tapping mp3  Audios – to release the common blocks to success in your business
45 page – Ebook  transcript of all the tapping processes
4 Attraction Visualizations to become the magnetic manifestor to create abundance and balance in your life
DVD mp4 to demonstrate how to do EFT – Emotional Freedom Technique Process
E-Booklet to assist you in identifying  your limiting beliefs
Your investment is just …
1 payment of $97
(no shipping charge)